B&G Triton² Series
Fit out your boat with Triton² sailing instruments and enjoy crystal-clear displays that put the sailing data you rely on exactly where you need to see it.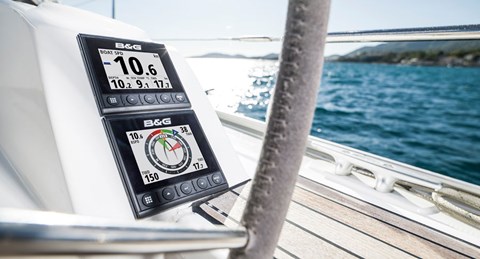 Your course looks clearer with Triton²
See the data you rely on: Speed, depth, wind and more, in full colour on Triton²'s low-profile, intuitive displays. The 4.1" screen will show you what you need to see, night and day – and even in direct sunlight – giving you all the information you need to sail your boat smarter and in safety, whatever the weather.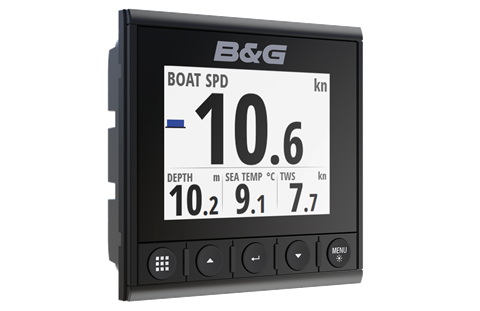 See what you want to see
Customise Triton² to show what you want to see, placed exactly where you want to see it. Simple numerical screens show any data available on your network, while the intuitive SailSteer display places everything you need in one place, with wind data and boat speed overlaid on an intuitive diagram that also shows laylines, heading and waypoint information.  To help keep you safe on the water, Triton² will also display AIS data for a clear view of surrounding vessels – and with a linked DSC VHF radio you can call them, straight from the instrument display.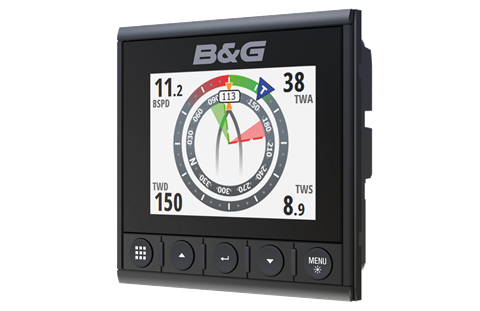 Low profile screen
Triton²'s low profile design will enhance any cockpit. Standing only 8mm proud, the sleek display has wide viewing angles and exceptional brightness, but consumes a negligible 150mA of power. So, whether you mount the display at the helm, on the bulkhead or over the hatch, you'll always be able to see the data you need.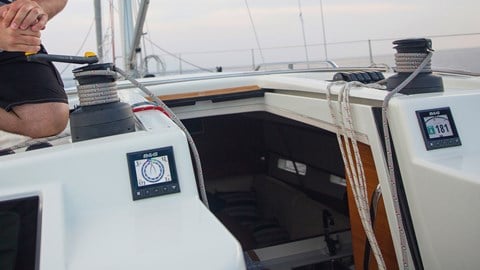 Add speed, depth and wind with our packs
Expand the capabilities of your Triton² Displays and save money with our handy packs.
A Speed/Depth pack adds a smart Tri-ducer to feed boat speed, depth and temperature to your Triton² display via the NMEA 2000 network, or add Wind with our Speed/Depth/Wind pack and our new WS300 series wired or wireless wind sensors.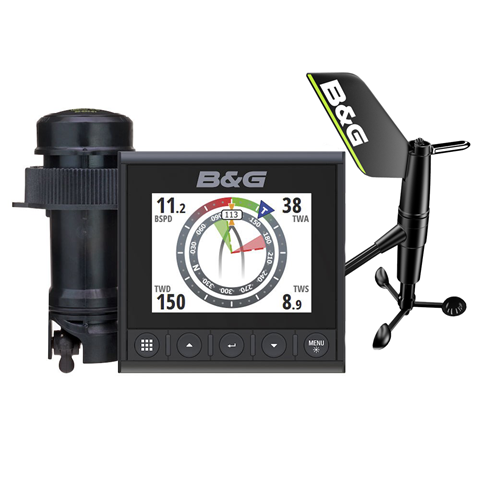 Set up your Triton² system
Triton² is so simple to use that you shouldn't need the manual. Here, B&G Product Expert Mike Sugden talks you through the various Triton² Display settings and views to ensure you get the most from your B&G display when set up for cruising mode.
'Pick of the bunch'
Practical Boat Owner magazine reviewed Triton²  in their March 2017 issue in a test of five NMEA2000 instrument displays. They were impressed: 'Pick of the bunch in terms of clarity and brightness was the B&G Triton², which also had some excellent graphics and preset screens.'
'The transflective LCD screen was the best of all we tested: crisp, clear and bright, with excellent viewing angles of around 170 degrees. The graphics were nicely presented and clear to understand.
'The screens are heavily customisable, but the pre-programmed displays are useful out of the box. The wind page has been updated to match the 'sailsteer' function on B&G's chart plotters… As a wind display it's effective, and even more useful when you get used to reading the additional data as well. '
'The AIS display was really good, allowing you to set alarms and view vessel data. You could also add vector lines to the AIS targets and your own vessel  to show their intentions on the screen. '
Practical Boat Owner, March 2017 issue: 'Tested: NMEA2000 Instruments'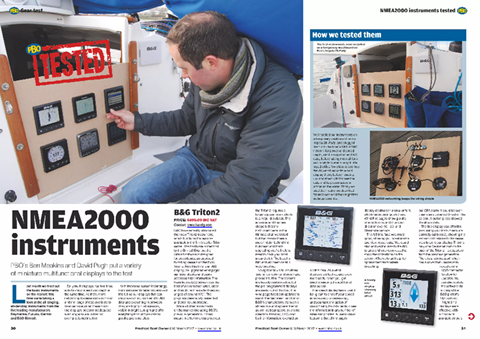 Triton² Autopilots
With the addition of a Triton²  Pilot Keypad, your Triton² display becomes a fully-featured controller to take command of your B&G autopilot.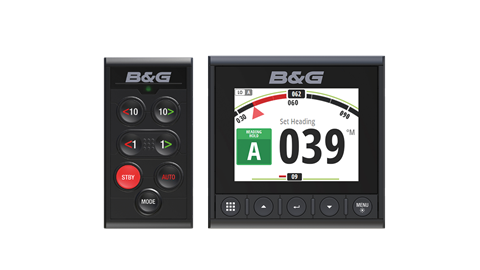 Triton² Pilot takes control in perfect safety
Sit back and enjoy the sailing with a Triton² Pilot. Designed for sailors and tested in every one of the world's oceans, a Triton² Pilot will helm your boat hour after hour better than most helmsmen. Triton² Pilots feature Intelligent Sail Steering functionality with compass and wind steering, Smart Manoeuvre controls to tack at the touch of a button, and chartplotter integration to enable waypoint and route navigation. The keypad offers precise control of all the autopilot functions, automatically displayed on a nearby Triton²  display.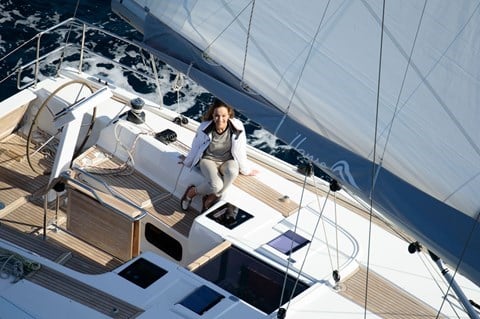 There's a Pilot pack for you
Tailor the Triton² pilot to your boat with our range of mechanical and hydraulic autopilot drive units, and choose an autopilot computer pack to suit your boat: the NAC-2 computer is suitable for boats up to 35', while the NAC-3 suits boats up to 50'. Packs also include a rudder reference sensor, Precision-9 heading sensor and NMEA 2000 backbone kit.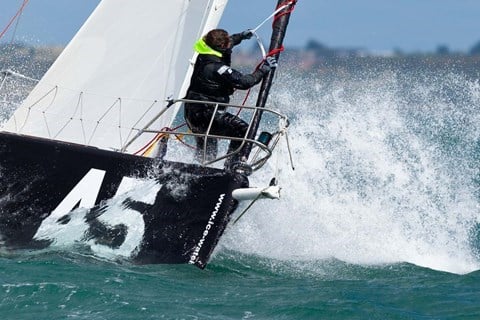 Key Features
Autopilot control designed specifically for sailors
Smart Manoeuvre – tack at the touch of a button
Intelligent Sail Steering – steer to a compass heading, or automatically maintain a specified wind angle
Specifications
| | |
| --- | --- |
| Product Width | 60mm / 2.36″ |
| Product Height | 114mm / 4.48″ |
| Product Depth | 35mm / 1.4″ |
| Product Weight | 0.13kg / 0.3lb |
| Power Consumption | 0.6 Watts (Min), 1.4 Watts (Max) |
| Waterproof Standard | IPx7 |
| Operating Temperature | -25°C to +60°C (-13°F to 140°F) |
Downloads
Manuals for this product
Related products