CLASS A AIS TRANSPONDER FA -170

Features
Class A AIS transponder
Clear 4.3″ color display
Displays information about the AIS-equipped ships, as well as, coastal stations and Aids to Navigations within VHF coverage
Outputs AIS data to ECDIS, radar and other navigational equipment for collision avoidance support
Sufficient output ports for dual configuration of ECDIS and radar system
LAN interface available for efficient network integration into a bridge system
BAM (Bridge Alert Management) ready
Meets the specific requirements for alerts and interconnection with Bridge Alert Management as specified in IMO MSC.302 (87).
Optional pilot plug available
Receives AIS-SART signals for assisting in streamlining SAR activities
Plotter display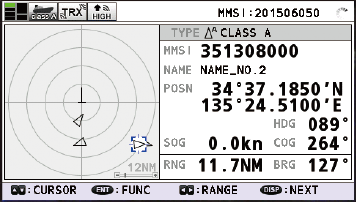 Displays symbols for AIS-equipped ships, base stations, AIS-SARTs, and so on.
When you select a certain target, the information about the ship (MMSI (or name, when available), heading, SOG, COG, etc.) is displayed.
AIS symbols

Target list
The FA-170 can store up to 2048 AIS targets and AIS-SARTs.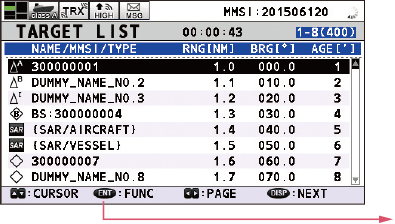 Quick-access functions
When you select one target from the list and press [ENT] key, the pop-up window is generated.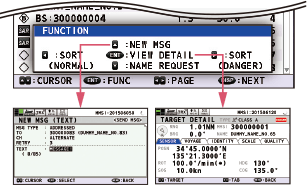 Dangerous target list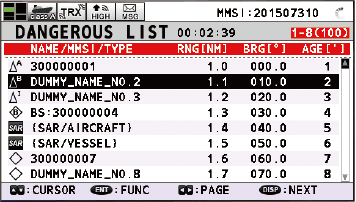 Own ship information
Displays own ship's position, heading, ROT, COG, SOG, destination, ship size, MMSI, name, and so on.
Alert list

Displays all (current and past) alerts

Short safety-related messages

The FA-30 delivers "Real-Time" AIS information to navigation systems providing critical collision avoidance information in all weather conditions.

Acquisition and tracking of traffic around your vessel is absolutely necessary for safe and efficient navigation. FURUNO's FA-30 AIS Receiver provides navigational data about other AIS-equipped vessels, increasing your situational awareness and allowing you to navigate more safely.

Features

Enhances safe navigation by receiving critical navigation information from local AIS-equipped vessels
Vastly improves situational awareness in any weather conditions including dense fog, darkness, and congested waterways
Dual parallel channel, "Full Duplex" receiver design receives AIS contact messages up to 100% more often than dual channel "Multiplexing" receivers
High sensitivity, synthesized receiver automatically switches between international and local AIS channels
Optional amplified VHF splitter allows the use of a single antenna for VHF radio and AIS Receiver
Network output to NavNet TZtouch2/TZtouch/3D for added redundancy and installation flexibility
Serial Output for integration with various radar and chart plotter systems
Bulkhead mounting and low power, flexible DC input voltage design for simplified installations

Equipment List

Standard

MAIN UNIT FA-30-E

POWER/SERIAL COMBINED CABLE

STANDARD INSALLATION MATERIALS

SPARE PARTS

Option

WHIP ANTENNA W/BRACKET

LAN CABLE ASSY (CROSS)

2 M 10 M

VHF SPLITTER

LAN CABLE ASSY (CROSS)

2 M

Interconnection Diagram